About Me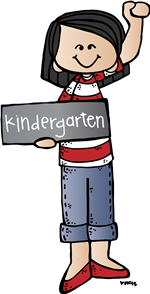 Phone: 845-227-1834
Email:
Degrees and Certifications:
Mrs.

Nolan

Welcome! I have been teaching for 22 years. This is my 12th year at Arlington, where I have taught Kindergarten and first grade. I live in Pleasant Valley with my husband, 16 year old daughter and my 2 Labradoodles. I love to read, listen to music, bake and spend time with family and friends.
Phone:
Email:
Degrees and Certifications:
Mrs.

Kathleen Ehlers

My name is Kathleen Ehlers, and this is my second year teaching at Beekman Elementary School. I am beyond thrilled to have become a member of such an outstanding teaching community!


I have truly enjoyed being apart of Arlington's mission of empowering all students to be self-directed, lifelong learners, who willingly contribute to their community, and lead passionate, purposeful lives.

I am working as the the special educator in the ICT kindergarten class with Mrs. Bove, and in the ICT first grade class with Mrs. Newbery.

I am a graduate of Mount Saint Mary College in Newburgh, New York and hold teaching certifications in: literacy birth-sixth grade, early childhood education birth-second grade, childhood education first-sixth grade, students with disabilities birth-second grade, and students with disabilities first-sixth grade.

Prior to this experience, I have taught in the Newburgh Enlarged CIty School District as the special educator in the ICT kindergarten class, and ICT 5th grade class. Before that, I worked in a third grade supported classroom in Briarcliff Manor Union Free District.
Kindergarten Meet and Greet
Please stop by Room 3 on Wednesday, September 5 at 2:00. Bring your supplies, check out our room and meet some classmates. Hope to see you there!
Supply List
Two boxes of thin Crayola crayons

One box of markers

Two boxes of sharpened Ticonderoga pencils

One 2-pocket plastic folder

One 3-prong plastic folder with pockets

One solid colored 1.5-inch binder with a clear plastic sheet on the cover

Five dividers for the binder

Over-sized t-shirt to wear over regular clothes in art class

One backpack (no wheels)

One box of gallon-size Ziplock bags (students with last names A-M)

One box of quart-size Ziplock bags (students with last names L-Z)

$5.00 for the class fund (used for special gifts, projects, parties)
Daily Special Schedule September 6th-January 25th
1:35 pm- 2:15 pm

Day 1 P.E.

Day 2 Art

Day 3 Art

Day 4 P.E.

Day 5 Music

Day 6 Library
Daily Special Schedule January 28th-June 25th
1:35 pm-2:15 pm

Day 1 Music

Day 2 P.E.

Day 3 P.E.

Day 4 Music

Day 5 Library

Day 6 Art