About Me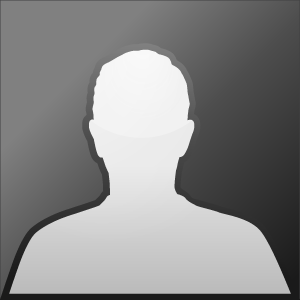 Phone: 845-227-1834
Email:
Degrees and Certifications:
Mrs.

Jennifer Halstead

I AM A MATH SUPPORT TEACHER FOR GRADES K-5. I HAVE BEEN A TEACHER IN THE DISTRICT SINCE 2001.

QUESTIONS AND ANSWERS:

Q: WHAT IS AIS MATH AT BEEKMAN ELEMENTARY SCHOOL?

A: AIS MATH IS LEARNING SUPPORT FOR STUDENTS IN MATH. I PRACTICE AND REINFORCE GRADE LEVEL MATH CONCEPTS, AS WELL AS SPIRALING BACK TO PAST CONCEPTS, IN ORDER TO HELP STUDENTS ACHIEVE GRADE LEVEL STANDARDS IN MATHEMATICS.

Q: WHO IS ELIGIBLE FOR AIS MATH?

A: ANY STUDENT AT BEEKMAN ELEMENTARY SCHOOL IS ELIGIBLE FOR AIS MATH BASED ON HIS/HER NEEDS. STUDENTS ARE IDENTIFIED USING UNIT ASSESSMENTS, CLASSROOM TEACHER OBSERVATIONS, IREADY DIAGNOSTICS, AND (WHEN APPLICABLE) STATE TEST SCORES.

Q: HOW LARGE ARE THE MATH GROUPS?

A: GROUPS SIZES VARY, BUT TYPICALLY RANGE FROM 4-6 STUDENTS.

Q: WHAT DOES MY CHILD DO DURING GROUP TIME?

A: WE REINFORCE THE GRADE LEVEL CONCEPTS USING A VARIETY OF ACTIVITIES AND MANIPULATIVES. SONGS, GAMES, PROMETHEAN BOARD ACTIVITIES, DICE, CHARTS, AND PEER TUTORING, ARE JUST SOME OF THE WAYS THAT THE STUDENTS WILL LEARN DURING MATH AIS TIME!

Q: WILL MY CHILD MISS CLASSROOM INSTRUCTION WHILE HE/SHE IS ATTENDING MATH AIS?

A: OUR SCHEDULE IS DESIGNED TO ALLOW STUDENTS TO RECEIVE AIS SUPPORT DURING FLEX TIME, WHICH MEANS THAT THERE IS NO DIRECT INSTRUCTION GOING ON IN THE CLASSROOM.
Phone:
Email:
Degrees and Certifications: