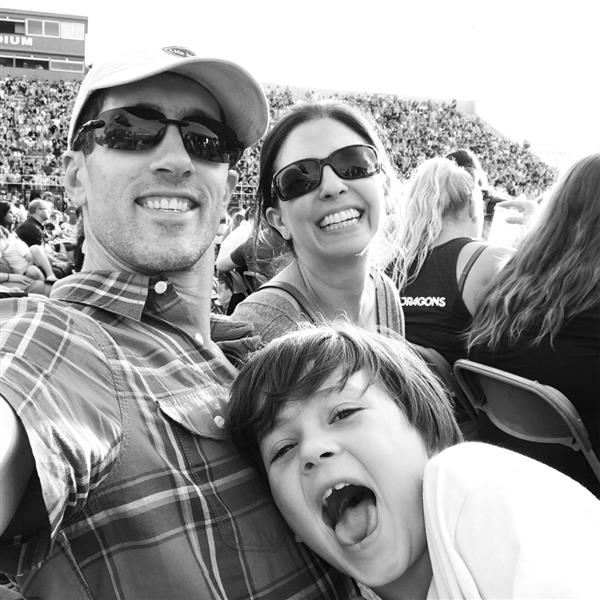 Phone: (845) 223-8600 Ext: 70552
Email:
Degrees and Certifications:
B.S. in Health and Exercise Science M.S. in Health Education M.S. in School Administration and Leadership Certificate in Health-Skills and Social Emotional Learning National Board Certified Teacher
Mr.

Ryan Sonne

Greetings! As a professional educator, it is my pleasure to serve you and your child. Building a relationship by getting to know and trust one another is a crucial part of this endeavor. I am really looking forward to making this happen over the course of our time together.

To provide you with a little personal background, I have been teaching in Arlington since 2005. Before that, I taught in Vermont, Long Island, English in Japan, and Health in Zambia (Africa) as a Peace Corps Volunteer. In pursuing both my early educational goals and a passion for skiing, I attended Colorado State University for my Bachelor's Degree in Health and Exercise Science. I then completed my Masters in Health Education from Hofstra University, and more recently, a Certificate of Advanced Study in School Administration and Leadership from SUNY New Paltz. I am also a National Board Certified Teacher in Physical Education.

As an ardent proponent of lifelong learning, whether through formal studies or simply picking up a book, playing a podcast, listening to the radio, conversing with others, or experiencing what life has to offer, I never take my education for granted. If I have to admit to an addiction, besides coffee, that's it. Fueling my thirst for knowledge is an everyday endeavor I will always embrace. Hopefully, I can instill this interest in you as well.

To share a few other things, I am a loving dad and husband, an exercise fanatic, a soccer player, skier, hiker, biker, camper, and most recently, a Spartan racer. I find great solace in the woods and commune with nature every day in some way. Appreciating and protecting our natural world is a moral and ethical imperative we ALL share because we are ALL stewards of our planet. Politically, I pride myself on being a centrist and independent and always consider the perspectives of others (something we can all stand to do in today's divisive political climate). Artistically, I construct drift wood structures, landscape my yard, and dabble with a range of other mediums. And lastly, I am a bit of a nutrition nut. After all, we are what we ate - keep this in mind because I'm going to sell this message hard over the course of our time together.

I could go on, but why bore you!? Hopefully, we can find something in common and begin our educational journey together over the course of the year. See you at school.