About Me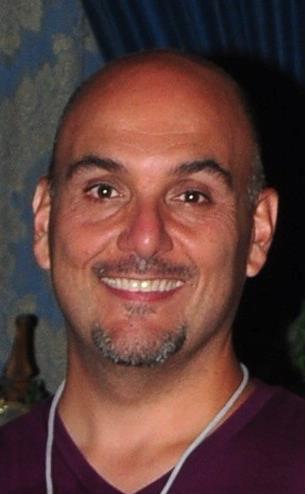 Phone: 845-486-4860 ext. 31136
Email:
Degrees and Certifications:
Bachelors Degree in Music Education, Kean University Masters Degree in Music Education, Western Connecticut State University
Mr.

Richard Guillen

Originally from Kearny, New Jersey, Mr. Guillen has been a music educator for 34 years. He received his Bachelors in Music Education from Kean University of New Jersey in 1989 and his Masters in Music Education from Western Connecticut State University in 2002. From 1989 to 1997 he served as Director of Bands at Central Regional High School in Bayville, NJ. While teaching at Central, the marching band won 2 state and northeast regional championships and the jazz ensemble was named a state finalist. In 1997, Mr. Guillen joined the music faculty at Arlington High School, located in Dutchess County, NY. His current responsibilities at Arlington include High School Music Department Coordinator and Director of Bands, conducting the Wind Ensemble and Jazz Machine, as well as co-directing 2 of the school's symphonic orchestras. Arlington's music program has been designated one of NAMM's Best Communities for Music Education every year since 2012. The department currently supports 5 concert bands, 5 orchestras, 2 choirs, 3 jazz ensembles, a 5-time state champion marching band, a nationally ranked indoor color guard, a winter percussion ensemble, as well as numerous instrumental and vocal chamber ensembles.

Concert, marching, and jazz ensembles under Mr. Guillen's direction have received many awards and accolades. While director of the Arlington Admiral Marching Band from 1997 to 2005, the band was named state and regional champions as well as a BOA Grand National Semi-Finalist. The Arlington Jazz Machine won the Berklee Jazz Festival 4 times and placed in the top 3 at Berklee every year between 2007 and 2017. In 2019, the Jazz Machine took 1st place at the Mid-Atlantic Jazz Festival in Maryland. The group also took 2nd place in 2018 and 2020 at the MAJF. In January of 2020, the Jazz Machine performed as an invited ensemble at the Jazz Educators National (JEN) Conference in New Orleans. The Arlington High School Wind Ensemble has a long history of excellence. The group made its debut performance at Carnegie Hall in 2014 and returned to the legendary venue to perform again in 2018. In 2016, the Wind Ensemble performed in a joint and side-by-side concert with the West Point Band and most recently, in March of 2018, the group was invited to perform at the Montclair State University Spring Wind Band program as the featured ensemble.

Aside from his duties at Arlington High School, Mr. Guillen is also very active as a freelance arranger, composer, clinician, guest conductor, and program consultant for concert, marching, and jazz ensembles around the country. His marching band and drum corps arrangements have been a part of many state and regional championship programs. Mr. Guillen was a performing member of the DCI Cadets Drum and Bugle Corps as well as the DCA World-Champion Sunrisers Drum and Bugle Corps. He also served as program coordinator, brass arranger/caption head for the Sunrisers from 1994 to 1999 and in 2007, when the corps won the DCA Class A World Championship.

Mr. Guillen is an active adjudicator for marching bands and drum corps throughout the USA. After serving as a music adjudicator in DCA from 2001 through 2006 and in 2008, he was appointed the Brass Caption Judging Supervisor in 2009 and has since held that position. He also currently serves as Music Judging Caption Head for Cavalcade of Bands and has judged for US Bands, the Maryland Marching Band Association (MMBA), the Musical Arts Conference (MAC), Indiana State School Music Association (ISSMA), Kentucky Music Educators Association (KMEA), Pennsylvania Interscholastic Marching Band Association (PIMBA), and the New York State Field Band Conference (NYSFBC). He currently lives in the town of LaGrange, NY with his wife and their four daughters, a cat and a dog, and feels truly blessed!