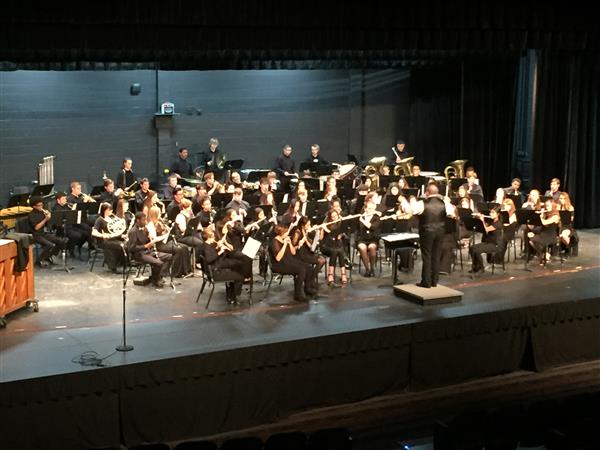 Concert Band is for students grades 9-12 and is based on recommendation from a student's music teacher. The objectives for students in Concert Band include:

Foster a lifelong appreciation for the arts and specifically music
Establish a culture of lifelong participation in music
Create, perform, respond, and connect to music through the study of band literature
Foster interpersonal relationships through the study of music
Establish independent musicianship

Concert Band performs at three concerts throughout the year including a Guest Conductor concert with the rest of the Arlington High School bands. Additionally, students may have other performing opportunities throughout the year with small chamber music groups. All students are expected to regularly attend lessons on a rotating schedule.